Music for Life Co-ordinator
We are looking for a keen, musically and educationally-minded volunteer to take over the running of Music for Life which has been a part of many local Primary Schools' lives for the past 20 years.
Could you be that person?
Music for Life delivers concerts and workshops to 33 schools in the Hambleton area every year using a pool of 8 groups of professional musicians and reaching nearly 4,000 pupils.
More about the Music for Life co-ordinator.
Next event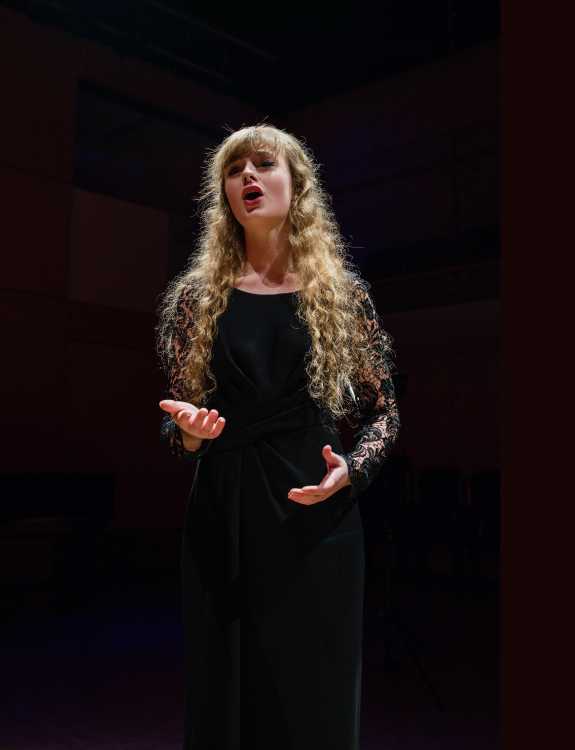 The Joy of Song
RNCM Songsters introduced by Professor Lynne Dawson
Saturday 4 March, 3.00pm
St Oswald's, Sowerby, Thirsk
More
Diary dates
| | | |
| --- | --- | --- |
| Concert | Saturday 4 March, 3.00pm | The Joy of Song, RNCM Songsters introduced by Professor Lynne Dawson. More |
| Concert | Saturday 11 March, 7.30pm | Sitkovetsky Trio, Alexander Sitkovetsky, violin; Philip Higham, cello; Wu Qian, piano.. More |
| Concert | Saturday 8 April, 7.30pm | Great Schubert, The Gildas Quartet with Alexander Baillie, cello. More |
| Concert | Tuesday 25 April, 6.30pm | Musical Bran Tub 6, Presented by Grham Merriam and friends. More |
| Concert | Saturday 13 May, 7.30pm | The Wand of Youth, Chetham's School Showcase. More |
| Concert | Saturday 10 June, 7.30pm | Apollo5 - With a Song in My Heart, One of the top-flight British a cappella ensembles in a programme entitled "With a Song in my Heart. More |
| Concert | Saturday 15 July, 7.30pm | A 30th Birthday Celebration, With Yorkshire Young Musicians alumni and The Eblana String Trio. More |
Sowerby Music has presented over 300 concerts, see some here – Past concerts