Concerts and other events
2017–2018 season
Welcome to this, our 31st year of inspiring live performance in Sowerby. We offer up another year of mouth-watering concerts – albeit slightly fewer than usual – but as varied as usual and catering for all tastes.
Join the free mailing list

Concerts Secretary
Concerts start at 7.30pm (unless shown below) in St. Oswald's Church, Sowerby, Thirsk, North Yorkshire, UK (directions). For more information on the artists and content of each programme please telephone Graham Merriam on 01845 597058 or 07899 746385 or email
Ticket prices shown are for advance booking. – More
The mailing list brings you details and reminders by post or email – More
Everyone is welcome – you may be new to Sowerby Music and maybe also to classical music.
Young listeners – we hope to encourage as many students and children as possible to attend our concerts by offering them FREE admission (18 and under) as long as they are accompanied by an adult.
Get concert tickets in person at Thirsk bookshops, by mail from Peter Rush or buy on line. Most concerts are cheaper in advance, but usually there are still some tickets for sale at the door on the night.
.
£11.00 on the door Buy now — £10.00
Opera - The Tingle Factor
presented by Anthony Ogus
Sunday 18 February, 3.00pm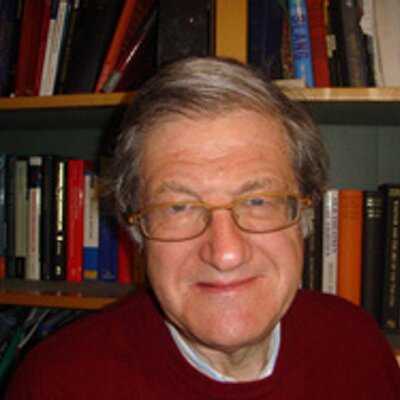 Author of "Travels with my Opera Glasses" and regular contributor for "Opera Now", Anthony Ogus explains what it is about Opera that has led him to follow it all over the world and why it still has such power to attract.
.
£17.00 on the door Buy now — £16.00
From Russia with Love
The Benyounes Quartet with Ryan Drucker, piano
Saturday 7 April, 7.30pm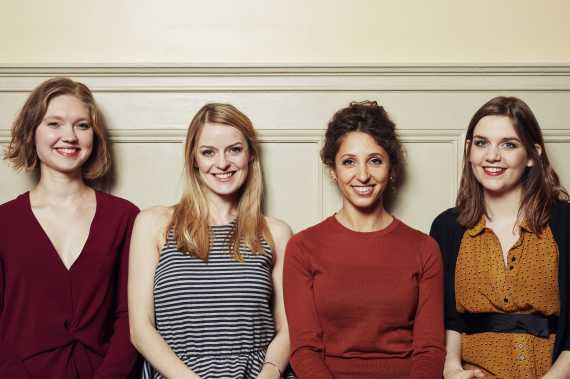 Zara Benyounes and Emily Holland violins
Sara Roberts viola
Kim Vaughan cello
Wonderful to bring the Benyounes Quartet back to Sowerby. Last heard with the Sacconis playing the Mendelssohn Octet. Sara has also played with them in the Tchaikovsky Souvenir de Florence. This time they are playing an all Russian programme - 'A musical journey from the Romantic age of Tsarist Russia, through the uncertainty and shifting sands of the Russian Revolution and culminating in music that triumphed over adversity under the iron fist of the Soviet regime. The first half will comprise a selection of movements including Tchaikovsky's Andante Cantabile (op11 mmt.2) and a movement from Prokoviev's 1st Quartet - possibly some Liadov or Sokolov. The second half will be taken up with a performance of the magnificent Shostakovich Piano Quintet rated by many as his finest chamber work.
.
£13.00 on the door Buy now — £12.00
Extraordinary Sounds from Around
Yorkshire Young Musicians Showcase directed by Penny Stirling
Saturday 12 May, 7.30pm
It is always a pleasure to welcome back representatives of this Centre for Advanced Training. They are the future of music and we were treated to some of their Alumni at the 30th Birthday Celebration last July. As this brochure goes to press we have no idea who or what they will play. It's not a secret - Penny has no idea what the next ten months will bring in terms of development, repertoire and ensemble. We DO know that the concert will be uplifting, entertaining and hugely rewarding for both them and us.
.
£17.00 on the door Buy now — £16.00
Two centuries of remarkable hands
Charles Owen, piano
Saturday 16 June, 7.30pm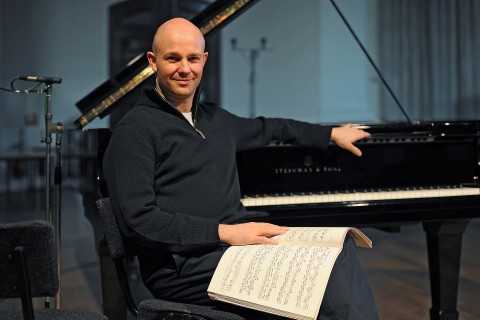 Charles has a formidable reputation now both as a performer and recording artist. Described by Gramophone magazine as "one of the finest British pianists of his generation", Charles Owen has enjoyed an extensive international career performing a wide ranging repertoire to outstanding critical acclaim. His precision is immaculate as those that have heard his Goldberg Variations will testify and, at the other end of the scale, his recordings of Fauré have earned him many plaudits. We have the season book-ended by Bach English Suites - written in 1715 at Weimar as a relief from the task of composing constant cantatas. The Debussy studies are a selection from his 1915 - described them as "a warning to pianists not to take up the musical profession unless they have remarkable hands". Schubert's sonata is one of the three published after his death - probably sketched in 1828 - along with the String Qunitet and Schwanengesang. Mighty playing in store.
Bach - English Suite no 3 in G Minor
Debussy - 6 Etudes from collection of 12
Schubert- Sonata in C minor, D958(posth)